USA Allowed Poker
See the best USA allowed online poker sites. The below poker sites still allow USA players and have great deposit options. While the number of USA online poker sites have decreased in recent years, we still have a full list of the best USA allowed online poker sites and bonuses.
If you live in the United States, use any of the below online poker sites that allow USA players even now in 2012. Play at the best poker sites that allow USA residents.
Best USA Allowed Online Poker Sites 2012
POKER SITE
WHAT WE LIKE
BONUS
PLAY POKER

USA Players Welcome
Fishy Site - Loose Competition
Sportsbook and Casino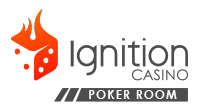 Great Poker Site for USA Players
Reload Bonus on Every Deposit
Mac Compatible
Deposits at USA Allowed Poker Sites
Obviously the easiest way to deposit to USA allowed poker sites is by credit cards. While it is sometimes difficult to get USA credit cards approved, some poker sites still do a great job getting credit card deposits approved. PokerHost is one of these sites. They do a great job getting Visa, MasterCard and American Express deposits approved. Check out our PokerHost review and see why this is our top recommended USA allowed poker site.
About USA Online Poker Sites
After the passing of the UIGEA many popular poker sites decided to leave the USA market. The UIGEA did not make it illegal to play online poker but rather made it illegal for online poker sites to process deposits and withdraws for USA residents. This opened an opportunity for many USA allowed online poker sites to grow dramatically and quickly.
Since all the above online poker sites are licensed outside the USA, they have taken the stand they do not need to abide by US laws. As a result they all still allow USA players. If and when online poker is regulated in the US be will be sure to list those sites here as well. In the meantime use any of the above highly recommended and reliable USA allowed poker sites. You will not be disappointed.
Future of USA Allowed Poker
Legislation and regulation of USA allowed poker sites should be right around the corner. Regulation will probably happen at the state level rather than the federal first. There are already several states with bills already being voted on and up for for debate as we speak. New Jersey and Massachusetts are two states that currently have bills being voted on to regulate USA allowed poker.
With that said, USA allowed poker regulation still has many hurdles to overcome. Because it is being moved forward at the state level, if a particular state does regulated USA allowed poker you will have to be a resident of that state to play poker online. At first this may hinder the growth of USA allowed poker sites, but as more states get on board and pass legislation you should see another boom in USA allowed online poker, one similar to what we saw back in the good old' days right after Chris Moneymaker won the WSOP.
Stayed tuned and be sure to check our news page as when it comes to fruition we will be updating the poker sites and states that regulate USA allowed online poker. In the meantime play at the best poker sites on the Internet.