Best Poker Sites for USA Credit Cards
The hardest part for USA residents to play online poker anymore is getting deposits approved. See below for the poker sites that have the best acceptance rates for USA credit cards. These are the best poker sites for USA credit card deposits.
POKER SITE
WHAT WE LIKE
BONUS
PLAY POKER

USA Players Welcome
Fishy Site - Loose Competition
Sportsbook and Casino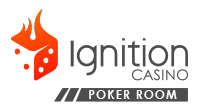 Great Poker Site for USA Players
Reload Bonus on Every Deposit
Mac Compatible
Depositing with USA Credit Cards
Bovada and Lock Poker have the best USA credit cards acceptance rates of all the USA poker sites. Whether your looking to deposit with Visa, MasterCard or American Express, your best chances of getting your deposit approved is at Bovada Poker and Lock Poker.
PokerHost also has good credit card success rates but it seems sporadic. One month all your deposits will go through and the next none of them. If you get PokerHost on a good month all your deposits will be approved. PokerHost also offer a reload bonus on every deposit so you will always be earning some free cash.
Carbon Poker also does a great job getting USA credit cards approved. If for some reason your credit card is declined they also offer Western Union and Money Gram. Chances are however your credit card (Visa or MasterCard) will be approved. We have never had a problem.
Use any of the above to get your USA credit card deposit approved. They are ranked in their ability to successfully process the deposit. You can also see our full listing of USA friendly online poker sites.